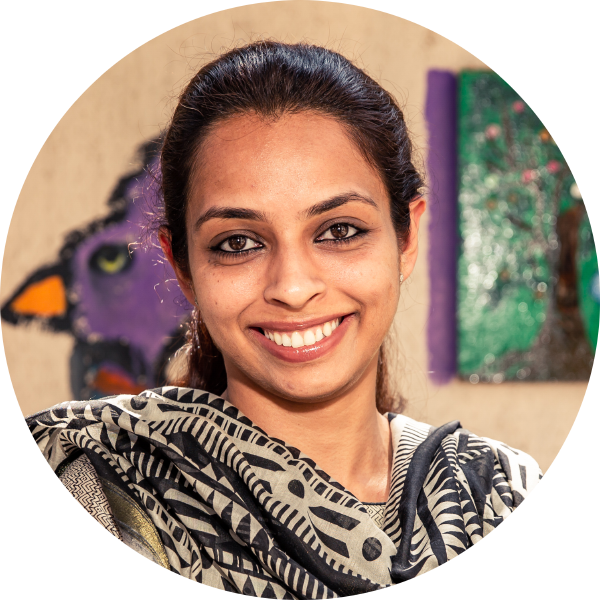 CLINICAL PSYCHOLOGIST AND PSYCHOTHERAPIST
Poornima Mahindru, M.Phil (Clinical Psychology) from the prestigious Kasturba Medical College, Manipal is a RCI registered clinical psychologist and psychotherapist. She has over 10 years of experience in the field of mental health. Post-training, she worked in NIMHANS for 2 years where she trained and supervised clinical psychology trainees. She was actively involved in research and clinical activity and particularly within the field of Borderline Personality Disorders and Perinatal Mental Health. She has presented her research at international conferences and had been invited as a speaker and resource perso in national conferences and CMEs.

She was engaged in her private practice from 2015, during which time she headed the clinical psychology department in premier neuro psychiatric hospitals in Ludhiana and Jalandhar. She had been involved in extensive clinical work in addition to supervising and training the junior psychologists.

She has been trained in MBT by Anthony Bateman to deal with borderline personality disorders. Her primary interests and areas of expertise are maternal and child mental health, trauma related disorders and personality disorders. She believes in early interventions and actively works towards creating an accepting community for people undergoing mental health challenges.